Teranex Design
Broadcast quality and reliability you can use anywhere

Teranex standards converters feature a machined aluminum design that not only looks great in your studio, but also provides exceptional durability for installation in broadcast trucks and portable racks. You get a compact 1 rack unit design with built in LCD monitor, familiar Teranex control panel that's easy to use and broadcast quality connections for 24/7 reliability.
Control Panel
Familiar Teranex controls
All Teranex standards converters feature an easy to use front panel which has been precisely designed to put all of the conversion options you need at your fingertips. The panel includes an integrated LCD screen for previewing video, and control buttons that light up to indicate the status of each conversion.


Teranex Express
Zoom
Teranex AV
Broadcast Connections
Reliable industry standard connections
Teranex Express and Teranex AV feature multi-rate 12G-SDI connections that are compatible with all of your existing equipment and work with all formats up to 2160p60! They can even convert between single link 12G-SDI and dual link 6G-SDI or quad link 3G-SDI. Teranex AV also includes HDMI 2.0a, XLR for balanced analog or digital AES/EBU audio, and consumer HiFi connections, along with rear brackets that protect all of the cables from being bent when installed in tight spaces! Both models feature a reference input, ethernet for remote control, and an industry standard optical fiber socket that lets you install optional fiber modules so you can run video and audio over massive distances!
Power
Integrated universal
power supply
Teranex standards converters include a built in 110/240V international power supply with a standard IEC connection so you can use it anywhere in the world. The international power supply is perfect for when broadcast trucks and mini racks are used in different countries because all you need to do is source a local power cord and your Teranex will switch voltage automatically.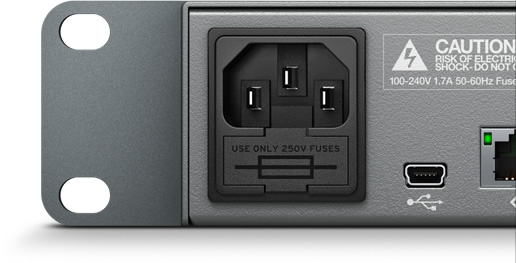 Teranex Standards Converters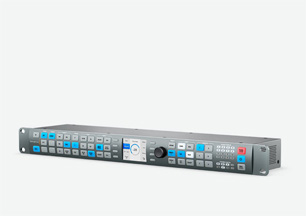 Teranex Express
The ultimate 12G-SDI real time up, down, cross and standards converter with 1089 conversions, embedded audio, closed captions, timecode and more!
kr 14.900

Buy Now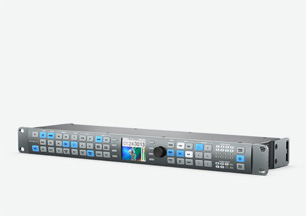 Teranex AV
The world's first standards converter designed for professional AV with 12G-SDI, HDMI 2.0a, XLR and HiFi connections, low latency, a still store and 1089 conversions!
kr 18.050

Buy Now