Share everything and change connections instantly!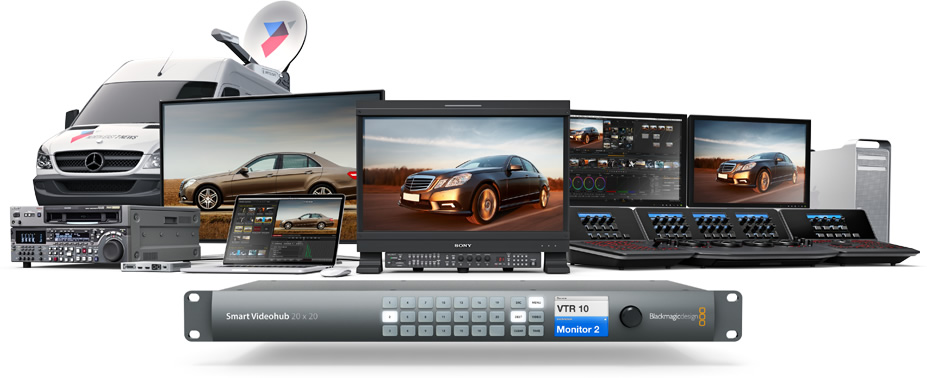 Once you've used routing in your studio you'll never look back! Manual patching is messy and can be confusing. Using Smart Videohub for routing saves you time and lets you share resources by connecting everything in your studio at the highest possible quality, with simple and fast controls. You get instant connections between all of your equipment, and can even send the same signal to multiple destinations at the same time! That would be impossible with a manual patch bay!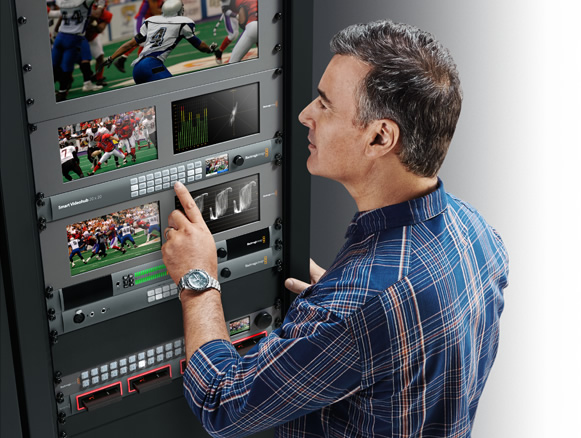 Connect Everything
SD, HD and Ultra HD!
Be ready for the latest Ultra HD equipment! Smart Videohub models feature advanced 6G-SDI or 12G-SDI connections for Ultra HD that are also compatible with SD and HD-SDI equipment. That means you can connect virtually any device used in television production, even old standard definition tape machines that are over 20 years old! You can even convert analog equipment to SDI by connecting the popular Blackmagic Mini Converters to your Smart Videohub. That means even the oldest as well as the newest broadcast equipment can be connected everywhere in your facility, all on the same router at the same time!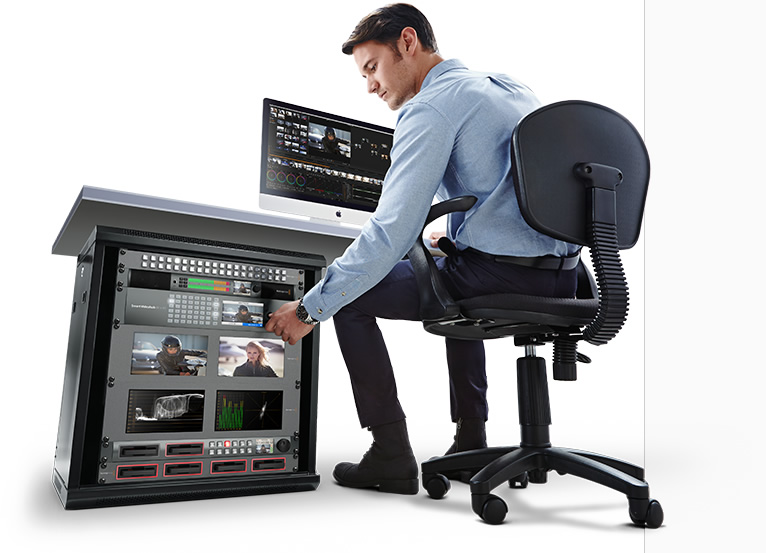 Connect Your Workstations
Share broadcast displays and decks!
Perfect for broadcast creative departments, Smart Videohub lets multiple users share expensive equipment like broadcast decks or large presentation screens. You can use Smart Videohub in your editing or color grading suites to monitor your output, then switch to monitor the VTR when mastering out to tape. Smart Videohub makes it easy to share all your equipment from anywhere in your studio with the touch of a button!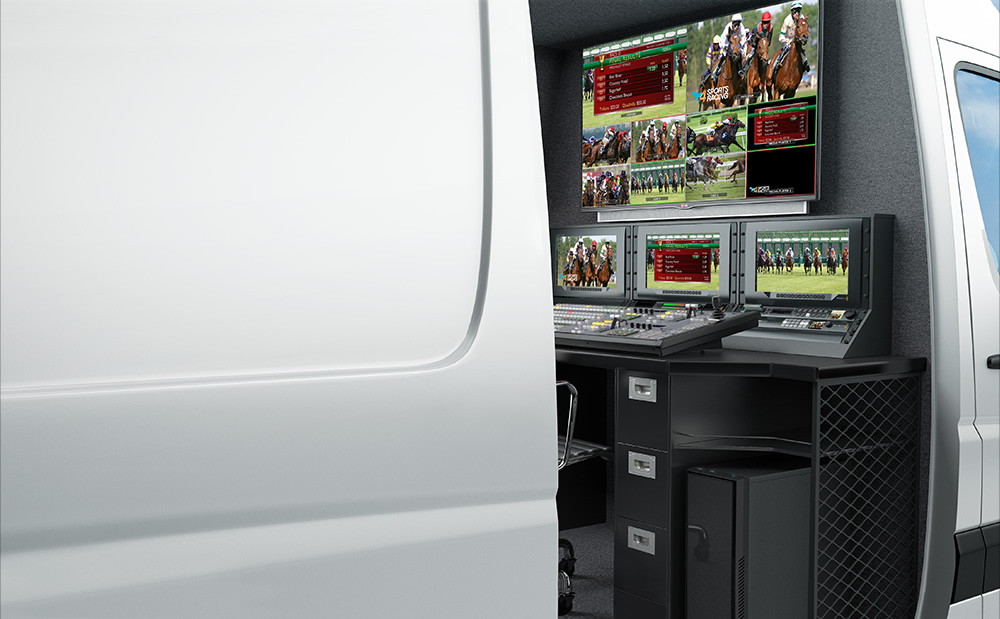 Clean Switch Direct To Air
The perfect router for on air production!
The Smart Videohub CleanSwitch 12x12 is ideal for remote trucks with critical breaking news that needs to go directly to air. When you're in the field it's not possible to genlock every source. With Smart Videohub CleanSwitch 12x12 you get full re-synchronization on every input so you can switch from a camera feed to a recorded source or graphics using a simple, straight forward interface and get flawless, artifact free switching! This is critical when you are feeding a television transmitter or encoder where you need to switch between different feeds but you cannot suffer any kind of glitch, which would look unprofessional. Smart Videohub CleanSwitch also allows you to create a very simple live cuts only live production switcher, letting you quickly move between sources cleanly.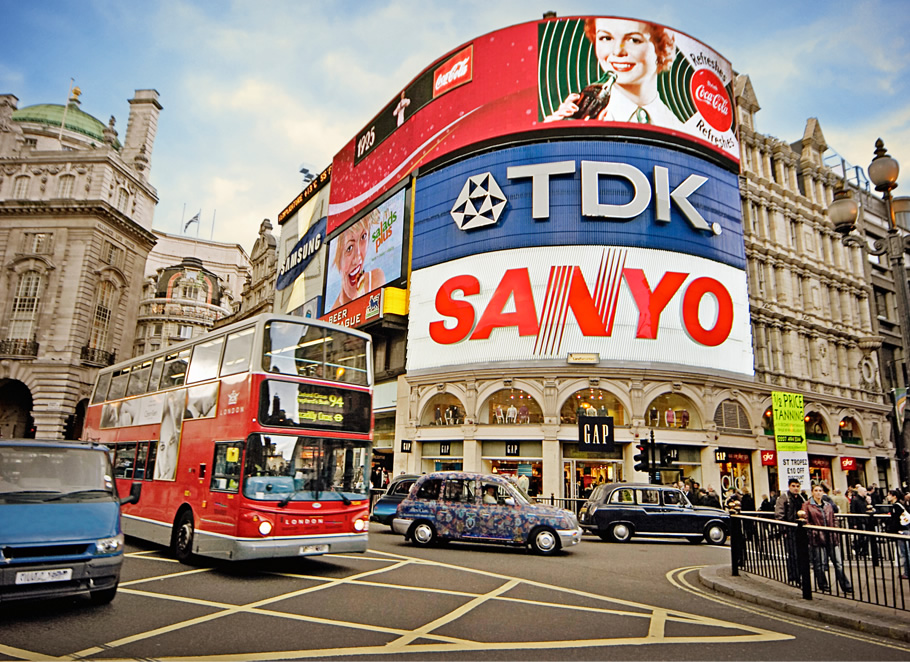 Supercharge Digital Signage!
Perfect for multi screen SD, HD, and Ultra HD distribution!
Whether you're feeding massive outdoor digital signs or distributing content to a series of HD displays, Smart Videohub can help you manage the distribution of video to all of your screens from one central location, or even over the internet! There's even a free developer SDK if you need to integrate Videohub into an existing digital signage installation. Smart Videohub makes it simple to control even the largest network of digital signs and screens!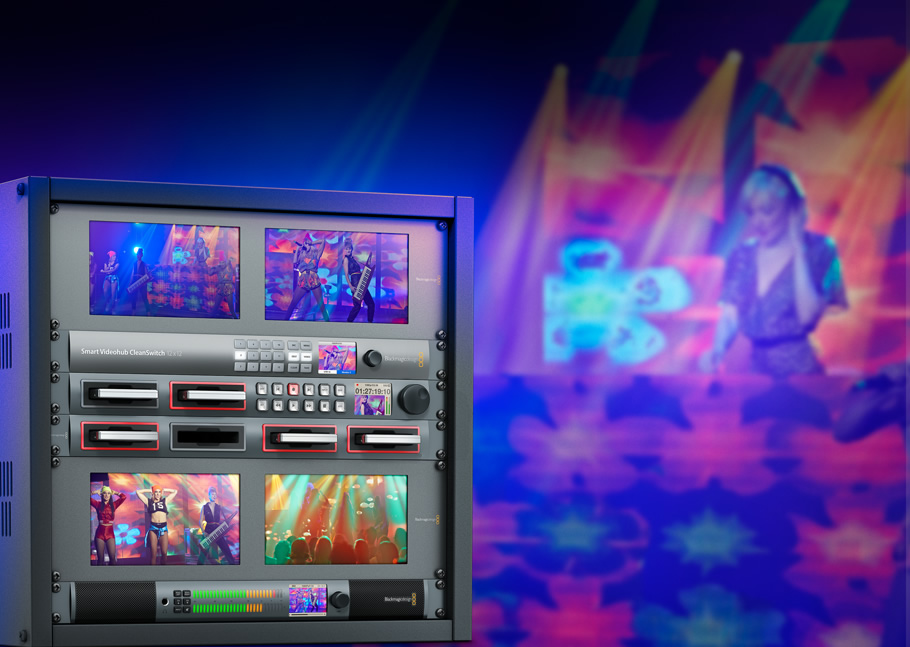 Live Performance
Glitch free video walls and projection
When you're feeding massive video walls or projecting video behind performers live on stage, you don't want the audience to see jarring glitches when you switch sources. The Smart Videohub CleanSwitch 12x12 router takes any kind of unsynchronized input from computers, cameras and disk recorders and synchronizes them so you don't have to connect house sync to each source. Smart Videohub CleanSwitch 12x12 simplifies your entire production by arranging all of your sources into a simple, crosspoint router that synchronizes everything automatically so the audience will see perfectly switched video!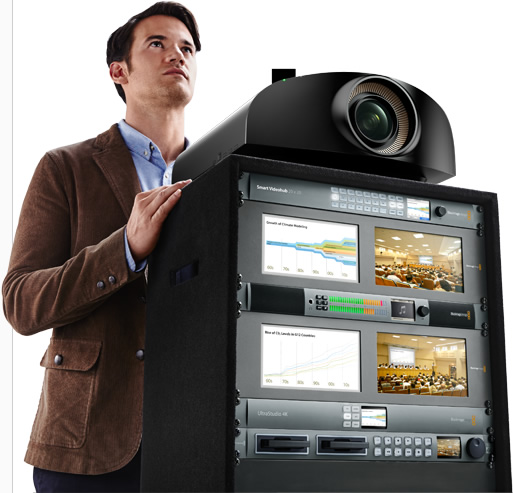 Conference
Connect and share
presentation equipment!
Videohub makes it easy to share professional video equipment, like broadcast decks, between multiple presentation rooms, all from a central location. That means you can share heavy and expensive video equipment without having to move it! HDMI gear, like PCs and projectors, can also be routed and shared when you connect them with Blackmagic Mini Converters. Videohub switching can be controlled from a single location or remotely from any presentation room!

Dubbing
Dub multiple formats without changing cables!
Now you can instantly connect decks to each other without having to pull cables or manually patch video. You can even route the video from one deck through a professional converter, like a Teranex, and out to any other deck for pristine format conversions. Videohub routing means you never need to pull cables or change connections again. Everything can be routed using the built in control panel, a remote panel, or software on your Mac, PC, or iPad!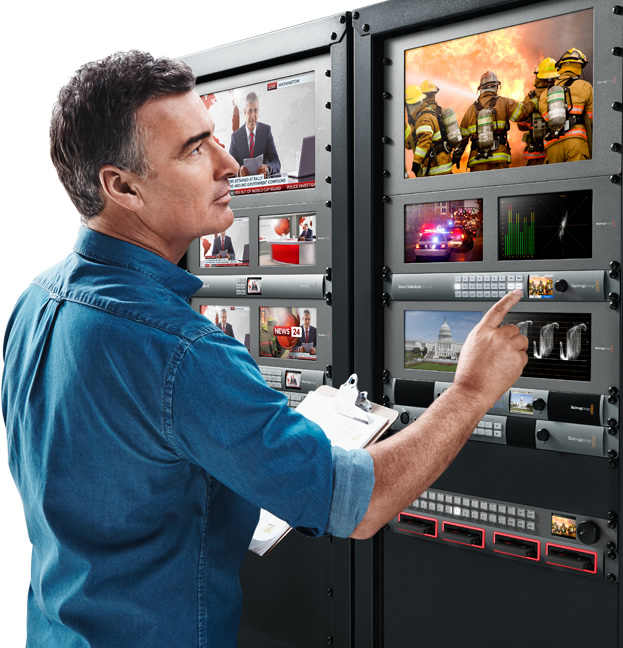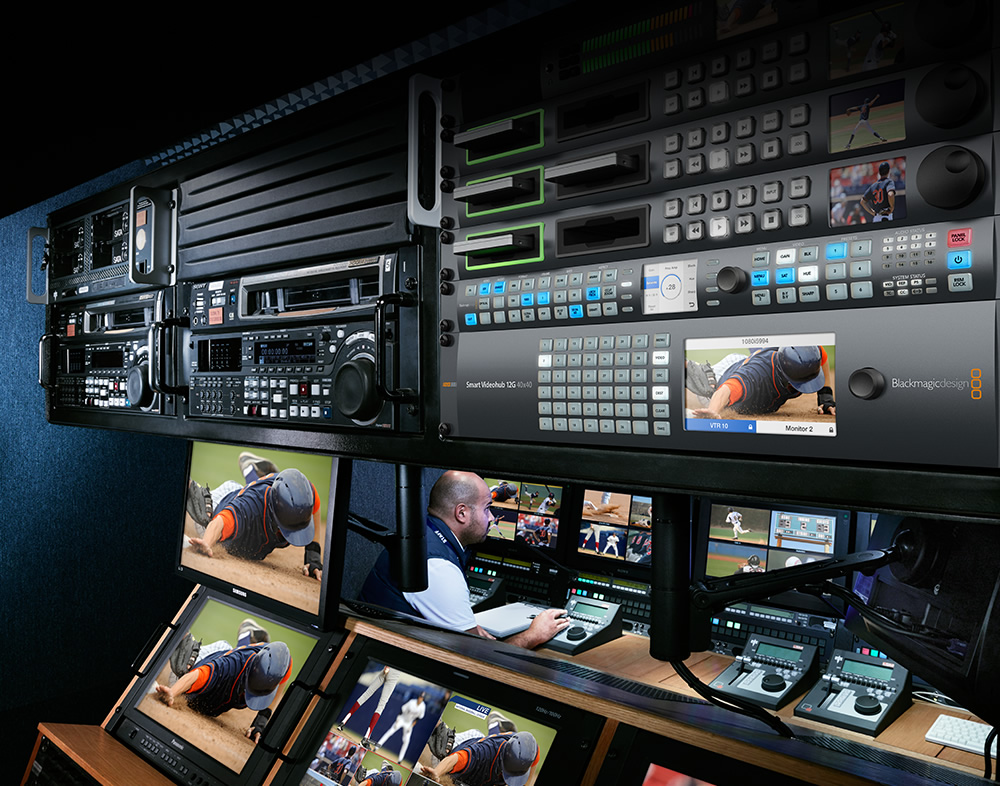 Live Sports at 60 fps
Now you can build 60 fps systems in Ultra HD!
High frame rate Ultra HD makes content with fast motion, like sports, look incredible! Each frame is like a crystal clear still image that will make your viewers feel like they're actually at the event. On larger multi camera productions, you often have more camera feeds than your switcher has inputs. Adding a Smart Videohub 12G 40x40 can even give you the flexibility to connect up to 40 additional cameras and route them to your live switcher! The compact design of Smart Videohub is rugged enough to withstand the harsh live production environment and small enough to fit in the rack on an equipment truck. As new feeds and cameras are connected, they can be routed to your switcher with the touch of a button. You'll never have to change messy cables to organize switcher inputs again!
6G-SDI Smart Videohubs
12G-SDI Smart Videohub
Smart Videohub Control