Teranex Standards Converters
Future proof technology

Teranex standards converters feature the latest technology and innovative features to give you the highest quality realtime SD, HD and Ultra HD conversions for all formats up to 2160p60! There's optical fiber for running video over long distances, high quality 10-bit image processing, and support for 16 channels of embedded audio, subtitles, AFD/WSS data and more. Teranex Express features 12G-SDI and Teranex AV adds HDMI 2.0a, XLR audio and more! You get all of this technology packed into a rugged 1RU design that can be used virtually anywhere!
12G-SDI
Switchable multi-rate up to Ultra HD 2160p60
0
1
2
3
4
5
6
7
8
9
10
11
12
13
SDI Data Rate (Gb/s)
Up to 1080p60
Up to UHD 2160p30
Up to UHD 2160p60
270 Mb/s
1.5 Gb/s
2.970 Gb/s
5.94 Gb/s
11.88 Gb/s
12G-SDI provides an incredible 12 gigabits per second of throughput, that's about 8 times faster than HD-SDI, and sets a new standard for SDI connectivity! Just like 6G-SDI, it's compatible with all of your SD, HD, and Ultra HD equipment. The increased bandwidth of 12G-SDI lets you output Ultra HD over a single cable all the way up to high frame rate 2160p60!
Optical Fiber
Lossless long distance video connections
Traditional copper cabling is bulky, expensive, and can only be used in lengths of 300' or less for video. Fiber optic cable is readily available, cost effective, and can carry video up to an amazing 28 miles without any signal loss! If you're in a large facility or working on location with cameras distributed in the field, Teranex standards converters can connect to them via optical fiber. Depending on whether you're doing SD, HD, or Ultra HD determines the maximum length of your fiber run:
Standard Definition = 27.8 miles
High Definition (720p, 1080i, 1080p) = 15.5 miles
Ultra HD = 7.5 miles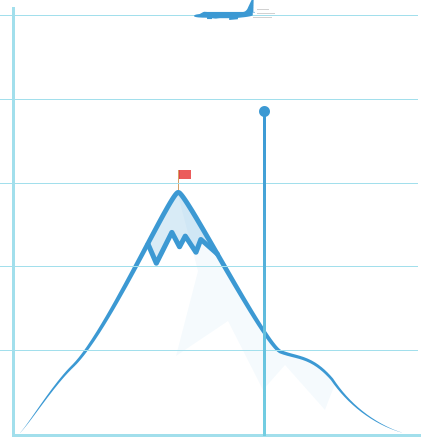 50,000
40,000
30,000
20,000
10,000
39,500ft
Maximum length for
Ultra HD Optical Fiber!
29,000ft
The height of Mt. Everest
Mt. Everest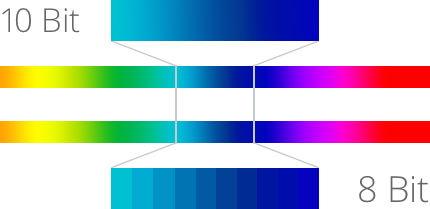 10-Bit Quality
High precision image processing
To get the highest picture quality, video processing operations like image scaling, color correction, compositing and other effects need to be processed using 10-bit precision. That's because when you manipulate video with 8-bit precision, each time you render or change the image, precision can be truncated back to 8-bits, which can introduce color "banding" and other unwanted artifacts. With 10-bit image processing, you get four times the color resolution, resulting in significantly higher quality images.
Vertical Blanking
Active Image Area Width
Active
Image
Area
Height
Horizontal
Blanking
SDI Video Frame Structure
Active Image Area
VANC
Closed Captions, AFD, WSS, Timecode
Embedded Audio
Up to16 channels of embedded audio on a single cable!
SDI signals can contain up to sixteen mono channels (or 8 stereo pairs) of 48kHz 20 or 24-bit audio. SDI signals with embedded audio can be run over traditional coaxial copper cable, or over optical fiber cable. That means you get perfectly synchronized, professional quality audio embedded with the video over a single cable that can be patched, routed, or distributed around your facility!
Closed Caption
Automatically preserve or convert subtitles
Closed Caption data is now mandatory in many countries for traditional broadcast distribution and, increasingly, distribution of content over the internet. Captions are usually stored as ancillary data embedded into an SDI stream. Teranex standards converters understand the different types of Closed Caption data found in SD and HD video streams, and will preserve and convert it into the proper CEA-608 or CEA-708 format for your output video.
AFD/WSS
Automatic aspect ratio and picture flags
Active Format Description (AFD) and Widescreen Signaling (WSS) are a standard set of codes that carry information about a video signal's aspect ratio and active picture characteristics. AFD is often used in the generation of WSS and tells your display how to best present the video that it is receiving. Teranex standards converters preserve AFD and WSS information during the conversion process, so that means your screen will automatically select the correct aspect ratio for video playback.
Teranex Standards Converters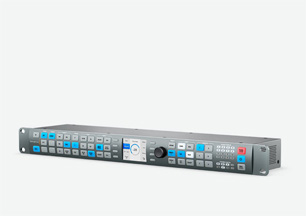 Teranex Express
The ultimate 12G-SDI real time up, down, cross and standards converter with 1089 conversions, embedded audio, closed captions, timecode and more!
HK$11,800

Buy Now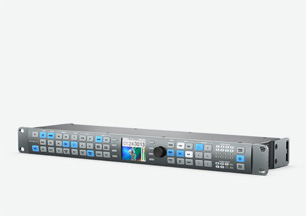 Teranex AV
The world's first standards converter designed for professional AV with 12G-SDI, HDMI 2.0a, XLR and HiFi connections, low latency, a still store and 1089 conversions!
HK$14,300

Buy Now