Media Express
Capture, organize and manage all your media!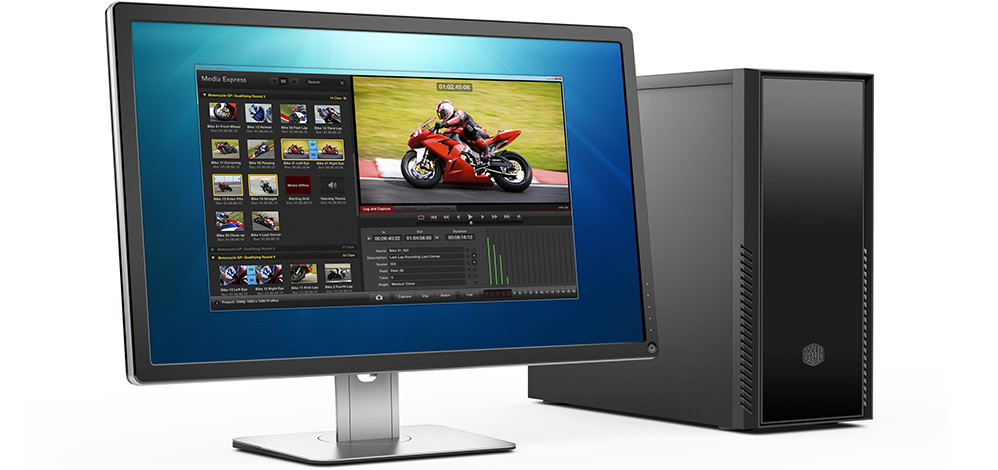 Media Express is included with Intensity and is packed with features that help you capture, playback, manage and organize your video. You can create bins, add metadata, manage your entire library and more! Media Express is perfect for working with applications like Final Cut Pro X and After Effects CC software that don't capture video on their own. You can install Media Express software on Macs, Windows PCs, or Linux computers. Media Express includes loads of smart features and supports standard file formats, making it easy to work with compressed and uncompressed video in virtually any application!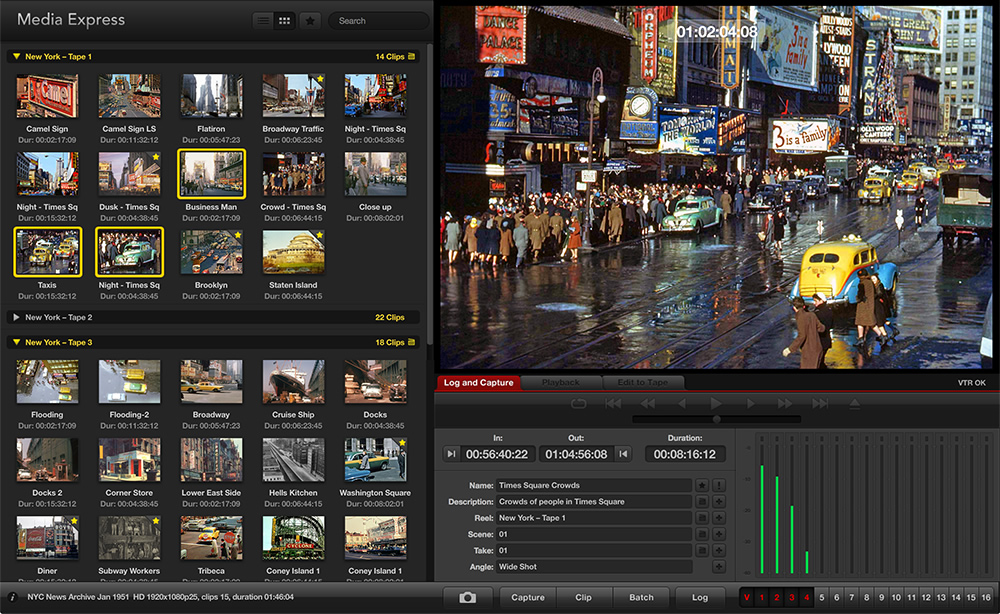 Uncompressed Formats
True broadcast quality
video capture
Whether you're a professional video editor or a consumer working on your own projects, Media Express supports the highest quality, professional video formats. This is especially important if you're going to do any effects, like compositing or green screen work or if you're going to be encoding video for the web, DVD or Blu-Ray authoring. Media Express lets you capture fully uncompressed 8 or 10-bit video in every format from SD NTSC/PAL to 720HD and 1080HD.
Compressed Formats
High performance, high
quality video options
Uncompressed video is the professional standard, but it requires lots of super fast storage. Media Express can also capture video using the latest compressed formats so you get great looking video in smaller files that the computer can process faster. If you're working on a Mac, Media Express supports ProRes which is compatible with software like Final Cut Pro X, Motion, and more. You can also use DVCPRO, MJPEG, DNxHD and more on both the Mac and Windows.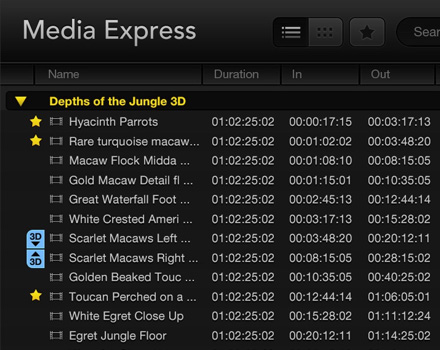 Manage Media
Managing video has
never been so easy!
Media Express lets you create as many bins as you need for organizing and managing your media. Separate clips by day, location, take, age and more. Once your clips are organized you can choose the best clips and mark them as favorites, then apply a filter to view only those clips. Media Express can display clips as icons or in a list view. The list view includes columns for metadata like video format, audio channels, duration, logging information and more! Media Express gives you complete control of every video clip in every project across your entire system!
Mac, Windows and Linux
Media Express works on all
of your computers!
Now you can use the highest quality video capture and playback software on every computer you work with! Install Media Express for free on all of your Mac, Windows, and Linux machines!